Effective Back Pain Treatment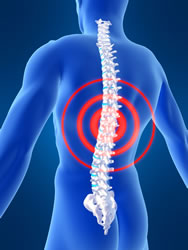 You don't have to suffer from back pain! Since 2001, we've helped many people in Middleburg Heights, OH recover from back discomfort and helped to prevent future episodes of this common problem.
Many medical investigations have found that chiropractic adjustments are the perfect way to reduce back pain.
Chiropractic is useful for folks with chronic back pain.
Chiropractic care care helps avoid future episodes of back pain.
Chiropractic is considerably less expensive than medical care for low back issues.
Even the AMA proposes that patients try chiropractic before medical treatment for back issues.
Chiropractic has also been determined to be helpful in managing back pain caused by herniated discs.
Ready to stop suffering?. Give our Middleburg Heights, OH office a call at (440) 888-6979 for more information or for an appointment.
Learn more about chiropractic and back pain with our collection of videos: